Packaging Design
With four types of treats, we wanted the customers to tell the products apart at glance. I chose a palette of earth-tone colors and paired one with each product type.
The Ecommerce Experience
Apart from retail and farmer's markets, the majority of Farm Hounds products are sold online. The storefront is built on the Shopify platform, making it easy for customers to browse the full line of products, learn what's best for their dog, and place orders or schedule recurring subscriptions.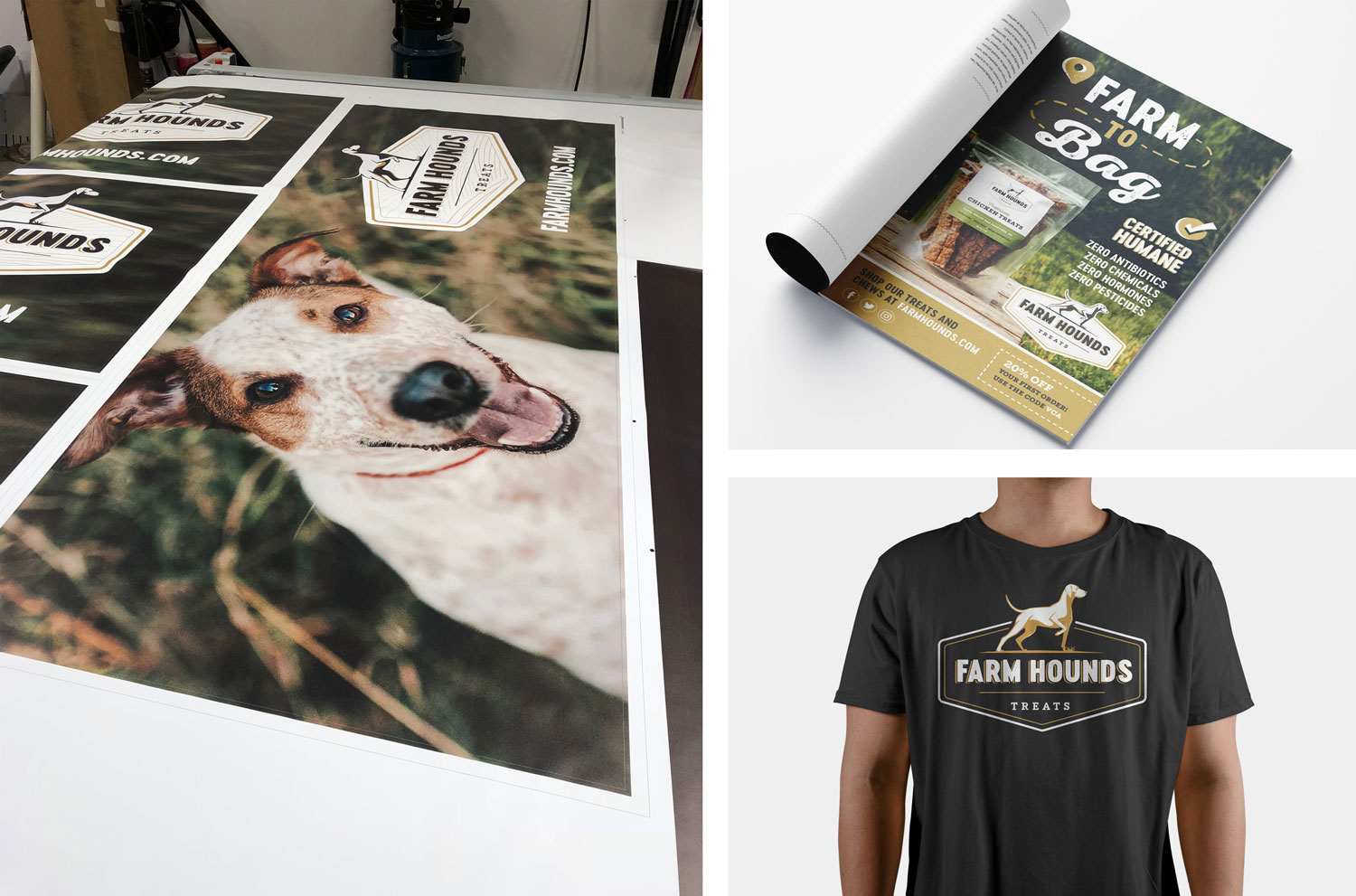 In The Wild
One thing I like most about working with Farm Hounds is that the brand evolves and grows as the company does. It's a pleasure to rise to the challenge, meet the new faces, and watch the word spread.