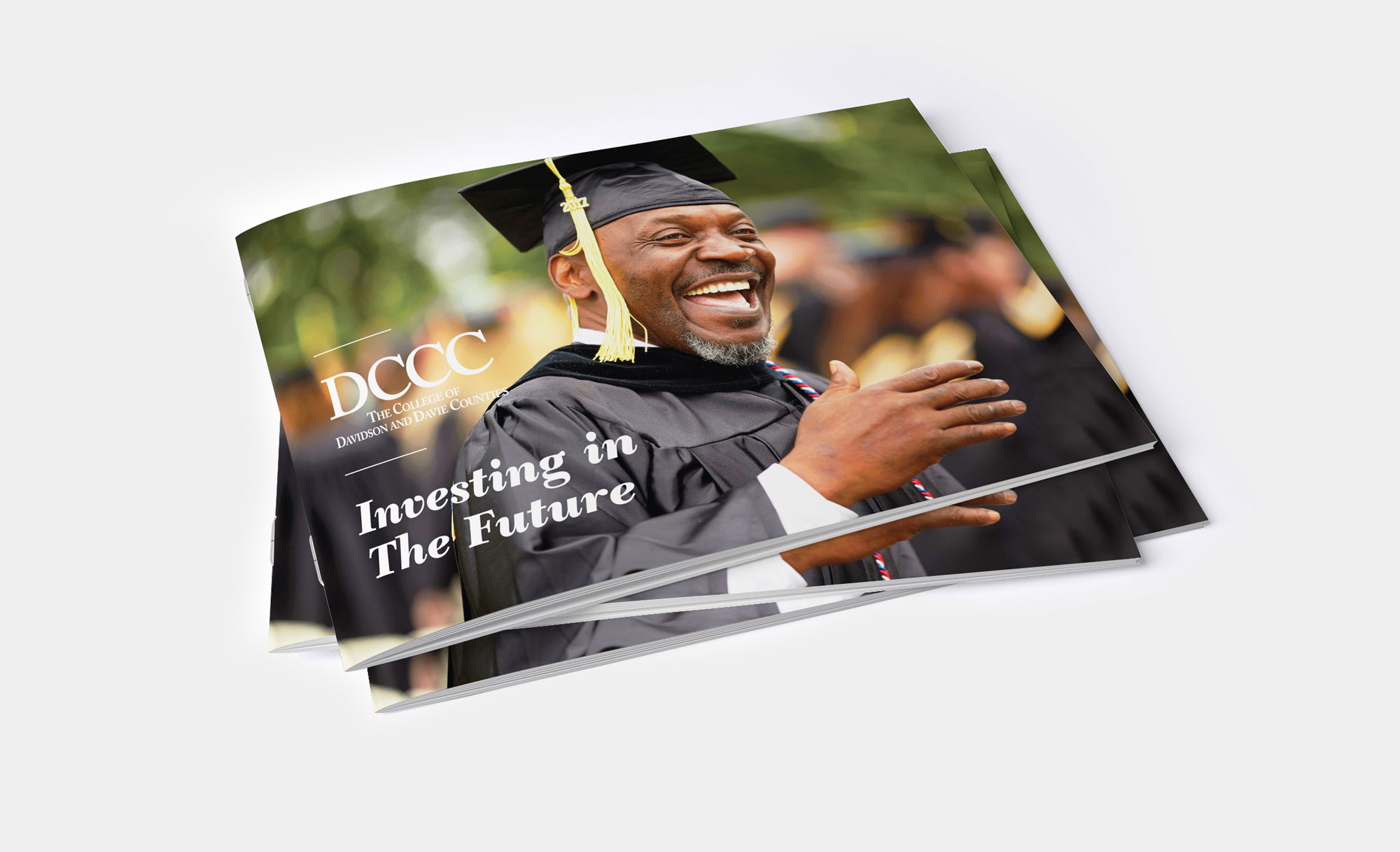 The Viewbook
Each section of the viewbook corresponds to one of DCCC's core values— Responsibility, Community, Change, Excellence, Trust, Equity, and Passion. I assigned each value an icon and color, which is then referenced throughout each section.
The Donor Supplement
This piece does the heavy lifting of the annual report, highlighting financials, statistics, and donor names at the various giving levels. It ties in visually to the viewbook with the colors and iconography, so that the two pieces make sense whether they are viewed separately or together.